Petrified Wood Museum
             This is the largest petrified wood museum in Asia and one out of seven petrified wood museums of the world. It will amaze you with the 800,000 to 330,000,000 year old fossil plant collections. The highlight exhibitions are as follows: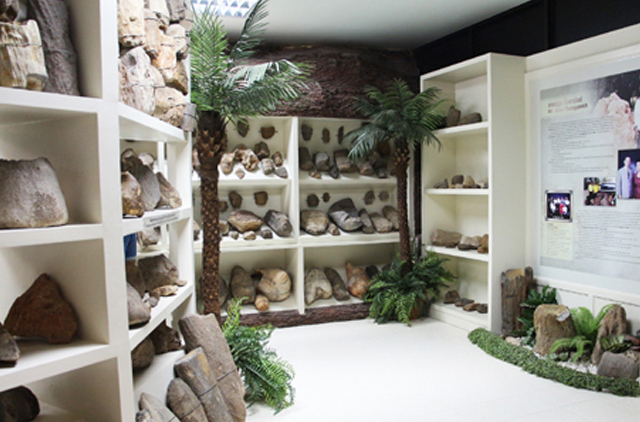 Zone 1. The Petrified Wood Hall of Fame: exhibits of petrified wood of the palm family and petrified wood from the USA, which had been donated from admirable collectors. Next is a simulation of a large tree trunk. Visitors can walk through the hollow trunk and see the layers of bark and wood and experience the transport of water through the xylem. This is the first highlight that visitors should not miss.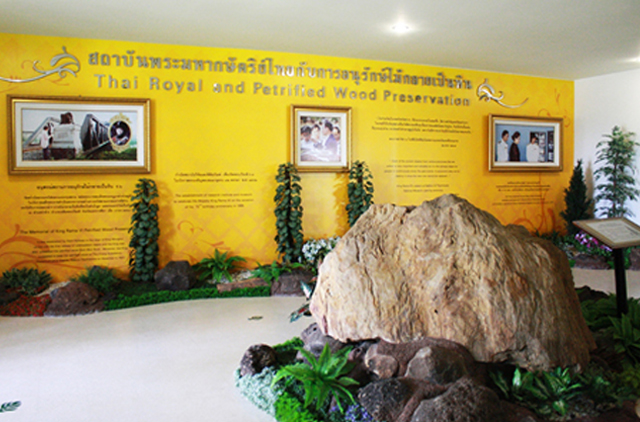 Zone 2. The Thai Monarchy and petrified wood conservation: finding out the importance of petrified wood from evidence of the monument established during the time when King Rama VI visited Nakhon Ratchasima. Exhibitions in honor of King Rama IX and the wishes of HRH Princess Maha Chakri Sirindhorn on petrified wood conservation.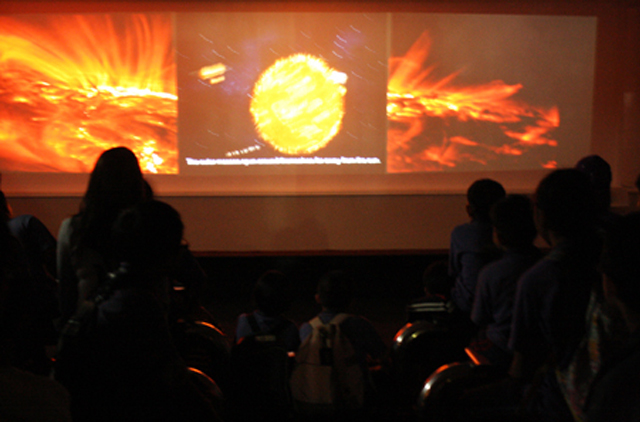 Zone 3. Five dimensional animation theater: the movie presents the origin of the universe and the evolution of life on earth. You will be excited by the 5-dimensional movie viewing. In the scene of a meteorite crashing to the earth, there are meteorite fragments flying out to the audience, the seats shaking, and hot steam blowing out. These effects make audiences feel like being in the real situation.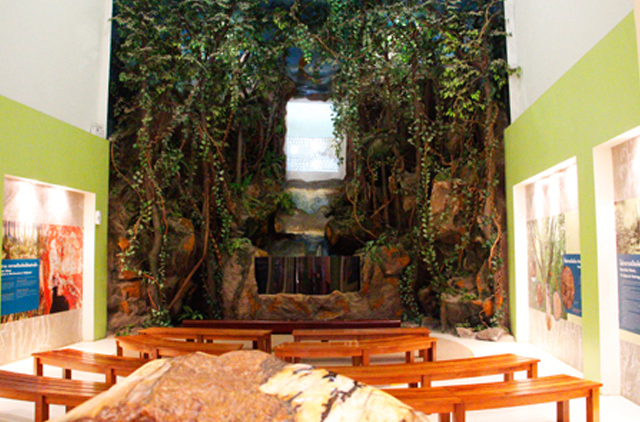 Zone 4. Petrification of wood: there is a video on the formation of petrified wood by simulating the petrification process at Ban Krok Duan Ha. After only 4 minutes of watching, you will understand how wood turns into stone.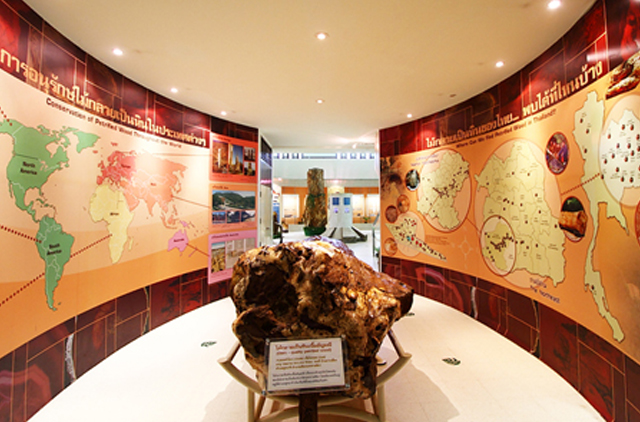 Zone 5. The gemstone-quality petrified wood from Khorat: There is a large petrified log of Makhamong (the legume Afzelia xylocarpa) that is cut, polished, and coated revealing its opal texture with beautiful color as a gemstone. It is regarded as a highlight of the petrified wood from Nakhon Ratchasima Province. There is also an exhibition of the use of petrified wood to make accessories, tools and appliances. Petrified wood and other plant fossils from various periods, Carboniferous, Permian, Jurassic, Cretaceous, Neogene, and Holocene, are also displayed in this section.